A B C D E F G H I J K L M N O P Q R S T U V W X Y Z All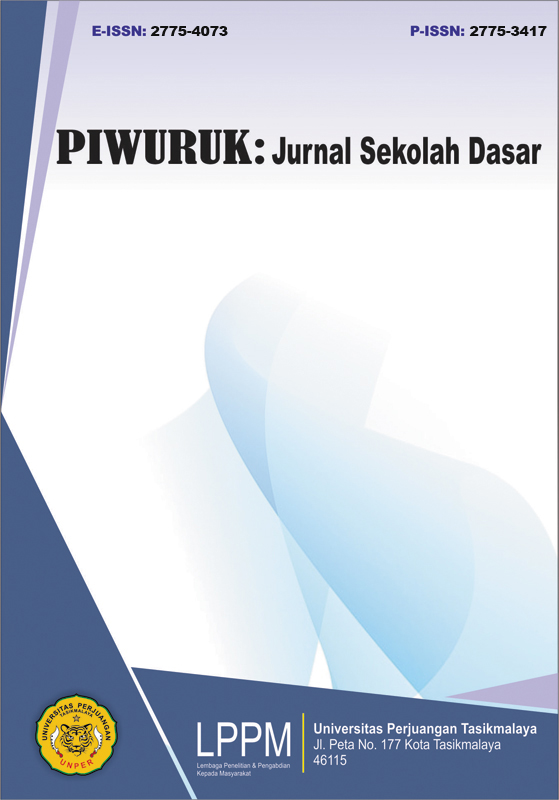 PIWURUK: Jurnal Sekolah Dasar
PIWURUK:Jurnal Sekolah Dasar adalah jurnal hasil penelitian dengan akses terbuka berkualitas yang diterbitkan oleh Program Studi PGSD (Pendidikan Guru Sekolah Dasar) Universitas Perjuangan Tasikmalaya. PIWURUK:Jurnal Sekolah Dasar menyediakan platform yang menerbitkan artikel hasil penelitian asli empiris di bidang pendidikan sekolah dasar yang ditulis oleh peneliti, akademisi, profesional, dan praktisi pada jenjang pendidikan  sekolah dasar. Pada jurnal ini menggunakan  blind review yang terbit dua kali dalam setahun yaitu pada bulan Maret dan Agustus.
View Journal | Current Issue | Register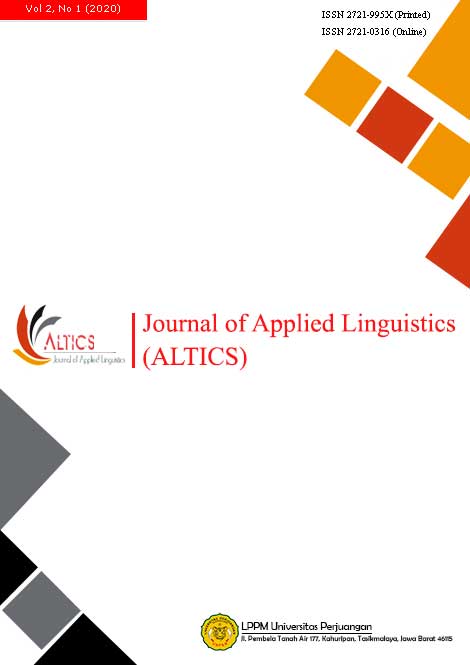 Journal of Applied Linguistics (ALTICS)
Journal of Applied Linguistics (ALTICS) is an academic, open access, and peer-reviewed journal first published in 2019 by by English Education Departement, Teacher Training and Education Faculty, Universitas Perjuangan Tasikmalaya, West Java, Indonesia. It aims to publish high-quality researches incorporating the broad fields of education including literature and linguistics in English Language Teaching.
ALTICS encourages academics and authors to submit high quality written works that offer original research with interesting ideas and informative thoughts that could potentially open up new perspectives in the field of English Language Teaching. These may be in the forms of critical examination of current theories, integration of two or more scholastics hypotheses, or development of any work that may fall within the scope of English Language Teaching.
Its issues are published twice a year in May and in November.  Submissions are open year-around. It is important to bear in mind that the official language of the journal is English.
Peer-review Policy:  ALTICS is an online peer-reviewed journal, published in May and November on a biannual basis. All submissions to the Journal are read and reviewed. It is the policy of the Journal not to disclose the identity of reviewers during and after the review process to authors.
Ethics Statement:  ALTICS's Editorial Board is committed promoting ethical conduct principles at all levels of the publishing process of the Journal. We adhere to the Publication Ethics Committee (COPE) guidance on the standards of publishers, peer reviewers and writers. By submitting the manuscript to the Journal, the author agrees to any necessary originality checks that the manuscript may have to undergo during the evaluation or the production process. Any infringement of copyright laws will result in dismissal or withdrawal of the submitted material after publication. Moreover, articles submitted to the Journal should not contain any matter of libel, defamation, obscenity or unlawfulness.
Disclaimer: Opinions expressed in articles and creative works published in this Journal are those of the authors and do not necessarily reflect the views of the publishers, the board of editors or the publisher.
View Journal | Current Issue | Register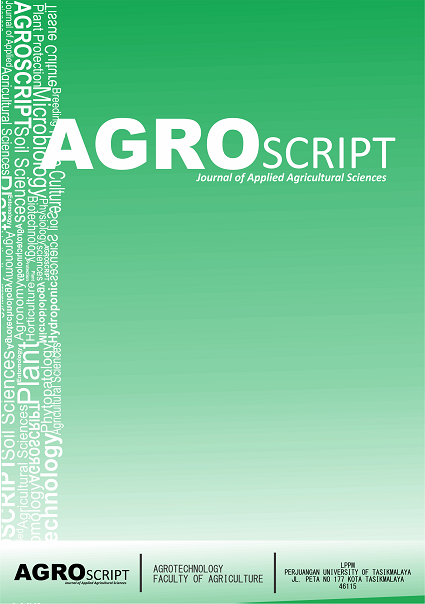 AGROSCRIPT Journal of Applied Agricultural Sciences
AGROSCRIPT Journal of Applied Agricultural Sciences provides a forum for researchers on related science to publish the articles. This is a scientific journal published twice a year (June and December) by LPPM of Perjuangan University of Tasikmalaya. Covered issues in agronomy and horticulture, plant biotechnology, plant microbiology, plant breeding, soil science, plant protection and soilless cultivation / hydroponic system.
We accept submission from all over the world, therefore the articles can be either in Bahasa Indonesia or English. All submitted articles shall never be published elsewhere, original and not under consideration for other publications.
View Journal | Current Issue | Register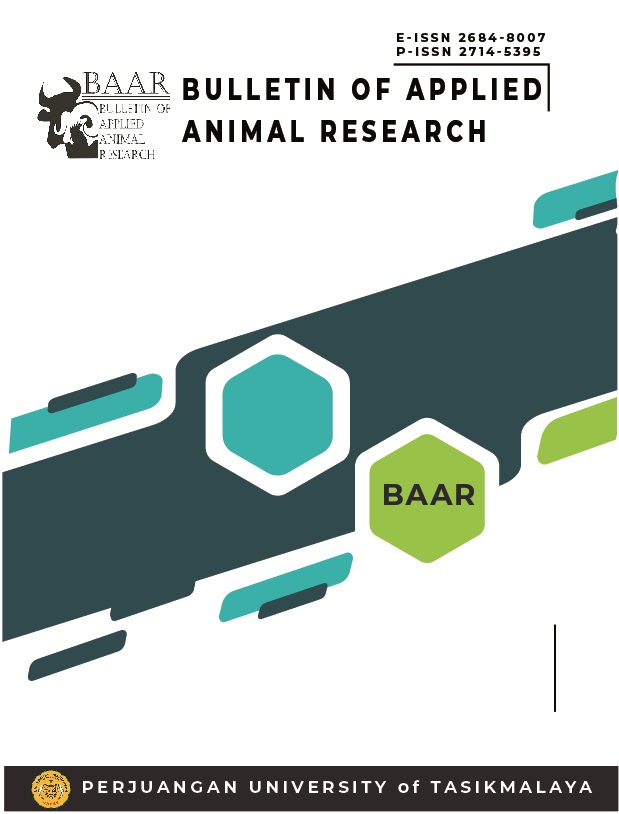 Bulletin of Applied Animal Research
View Journal | Current Issue | Register
Forum Didaktik
View Journal | Current Issue | Register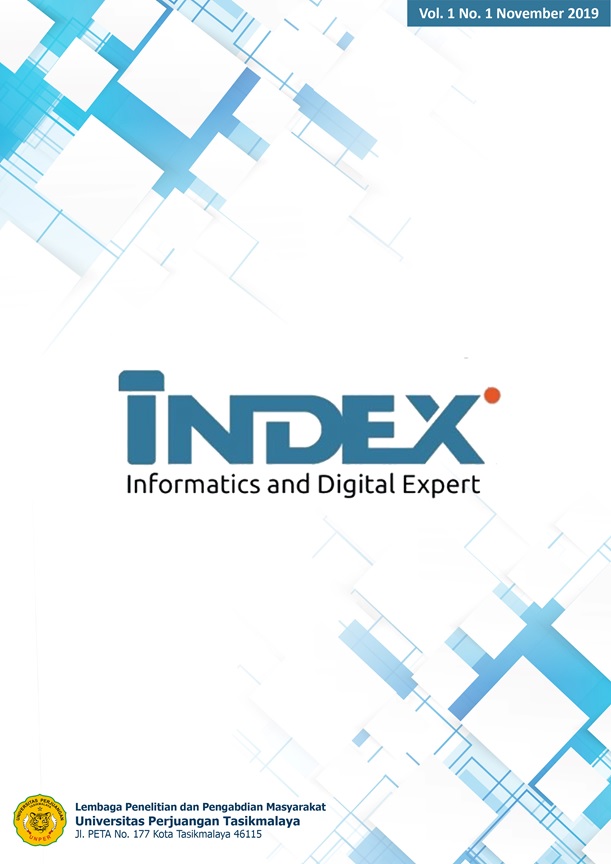 Informatics and Digital Expert (INDEX)
Informatics and Digital Expert (INDEX) merupakan Jurnal Informatika yang bertujuan untuk mengembangkan penelitian di bidang : sistem informasi, teknologi informasi, multimedia, jaringan komputer, computer security dan digital forensic dan inteligence system.
Index adalah jurnal peer-review yang ditulis dalam bahasa Indonesia yang  diterbitkan dua kali dalam setahun mulai dari Vol. 1 No.1 November 2019 (Mei dan November) dengan proses peninjauan menggunakan double-blind review.
Untuk meningkatkan kualitas artikel, setiap artikel yang dikirimkan harus ditulis dalam bahasa Indonesia, setidaknya ada 2 penulis dan 10 artikel referensi dari jurnal dan menggunakan Mendeley atau Bibliografi sebagai perangkat lunak referensi.
| | |
| --- | --- |
|   Journal title | Jurnal Informatics and Digital Expert |
|   Initials | INDEX |
|   Abbreviation | J. Index |
|   Frequency | 2 issue per year (May & November) |
|   DOI | prefix 10.36423 |
|   Print ISSN | 2775-2208 |
|   Online ISSN | 2715-0453 |
|   Language | Indonesia |
|   Indexing | Google Scholar, Garuda, OneSearch, Base. |
|   Publisher | Universitas Perjuangan Tasikmalaya |
|   Biaya Publikasi | GRATIS |
View Journal | Current Issue | Register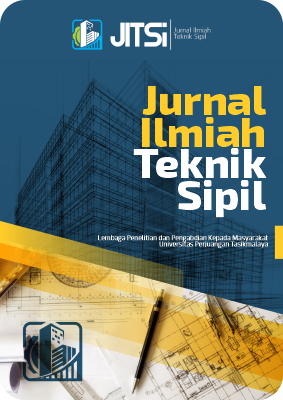 Jurnal Ilmiah Teknik Sipil
View Journal | Current Issue | Register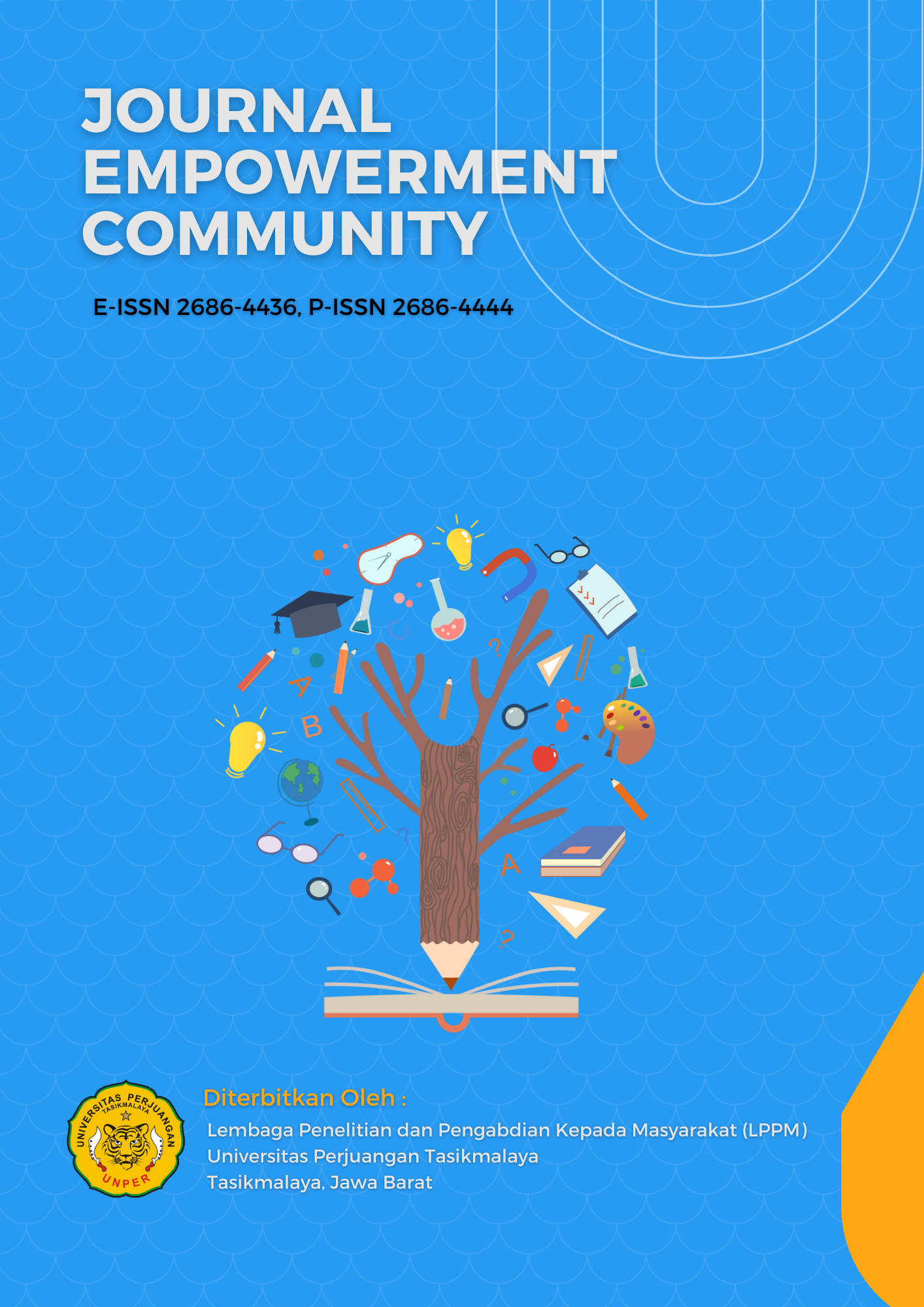 Journal of Empowerment Community
Journal Empowerment Community (E-ISSN
2686-4436
, P-ISSN
2686-4444
) adalah jurnal ilmiah multidisipliner pengabdian kepada masyarakat yang terbit secara bertema. Journal Empowerment Community dibentuk oleh Lembaga Penelitian dan Pengabdian Kepada Masyarakat Universitas Perjuangan Tasikmalaya pada bulan Oktober 2018. Journal Empowerment Community terbit dua kali dalam setahun yaitu bulan Maret dan September. Naskah yang dikirimkan ke Journal Empowerment Community dapat berupa hasil kegiatan Pengabdian Masyarakat dari berbagai skema antara lain Iptek bagi masyarakat (IbM), pelayanan pada masyarakat, Kuliah Kerja Nyata Mahasiswa, Pengembangan wilayah terpadu, dan atau hilirisasi hasil penelitian yang menjadi program pengabdian kepada masyarakat.
View Journal | Current Issue | Register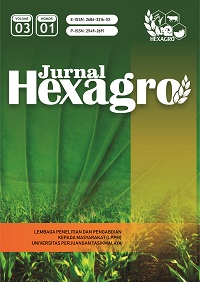 Jurnal Hexagro
Jurnal Hexagro (P-ISSN: 2549-2691, E-ISSN: 2686-3316) is a scientific journal, published by Universitas Perjuangan Tasikmalaya, twice per year in February and August. The first Publish of this journal is at the beginning of 2017. The focus of this journal in 2017 and 2018 is about Agricultural in all aspects. Since volume 3 number 1 2019 the focus has changed to agribusiness and rural development issues. And the scopes of the journal are Agricultural Marketing and Trade, Agricultural Policy and Development, Agricultural Financing, and Agricultural Business.
Jurnal Hexagro is a member of Crossref since 2019, so all article has DOI number with the prefix 10.36423/hexagro. All articles submitted to this journal will be reviewed by reviewers with double-blind review system.
View Journal | Current Issue | Register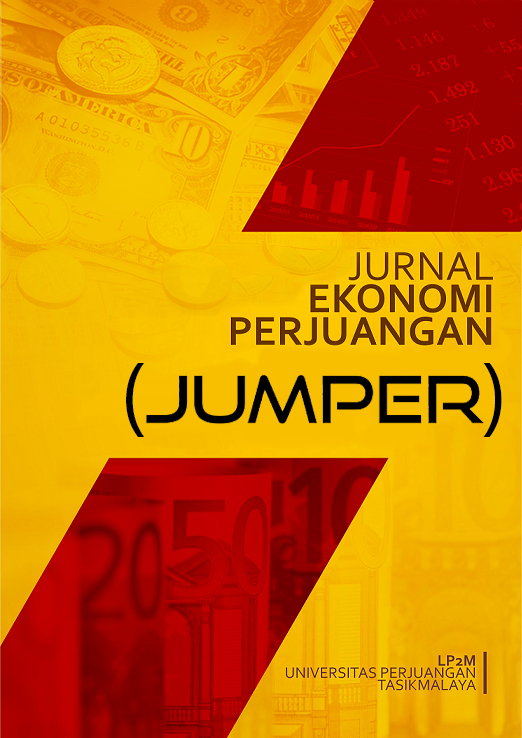 JURNAL EKONOMI PERJUANGAN
Jurnal Ekonomi Perjuangan (JUMPER) (p-ISSN : 2714-8319,e-ISSN: 2714-7452)
Jurnal Ekonomi Perjuangan is a journal which is published by the Research Department of the Universitas Perjuangan Tasikmalaya. Jurnal Ekonomi Perjuangan publishes manuscript articles twice a year (June and December). There are 7 articles each volume. The topics are Financial Accounting, Sharia Accounting, Finance, Accounting Information System, Auditing, Behavioral Accounting, Management Accounting, Taxation, Public Sector Accounting, Operational Management, Human Resources Management, Marketing, Entrepreneurship. Manuscript articles can come from researchers, academics, practitioners, lecturers, students and other accounting observers who are interested in research in the field of accounting.
View Journal | Current Issue | Register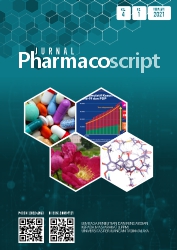 Pharmacoscript