PENGARUH RETURN ON INVESTMENT DAN EARNING PER SHARE TERHADAP HARGA SAHAM SEKTOR TEKNOLOGI INDONESIA (2016-2020)
Abstract
This study aims to determine and analyze the effect of earnings per share and returnon investment on stock prices in technology sektor companies for the 2016-2020 period.The data used are secondary data recorded in the financial statements. The analyticalmethod used is panel data regression with Eviews 10 software analysis tool, the samplingtechnique uses purposive sampling resulting 7 companies as a sample. Based on theresearch results, it is known that simultaneously, earnings per share and return oninvestment have significant effect on stock prices. And partially return on investment hasa positive and significant effect on stock prices, and earnings per share have aninsignificant negative effect on stock prices.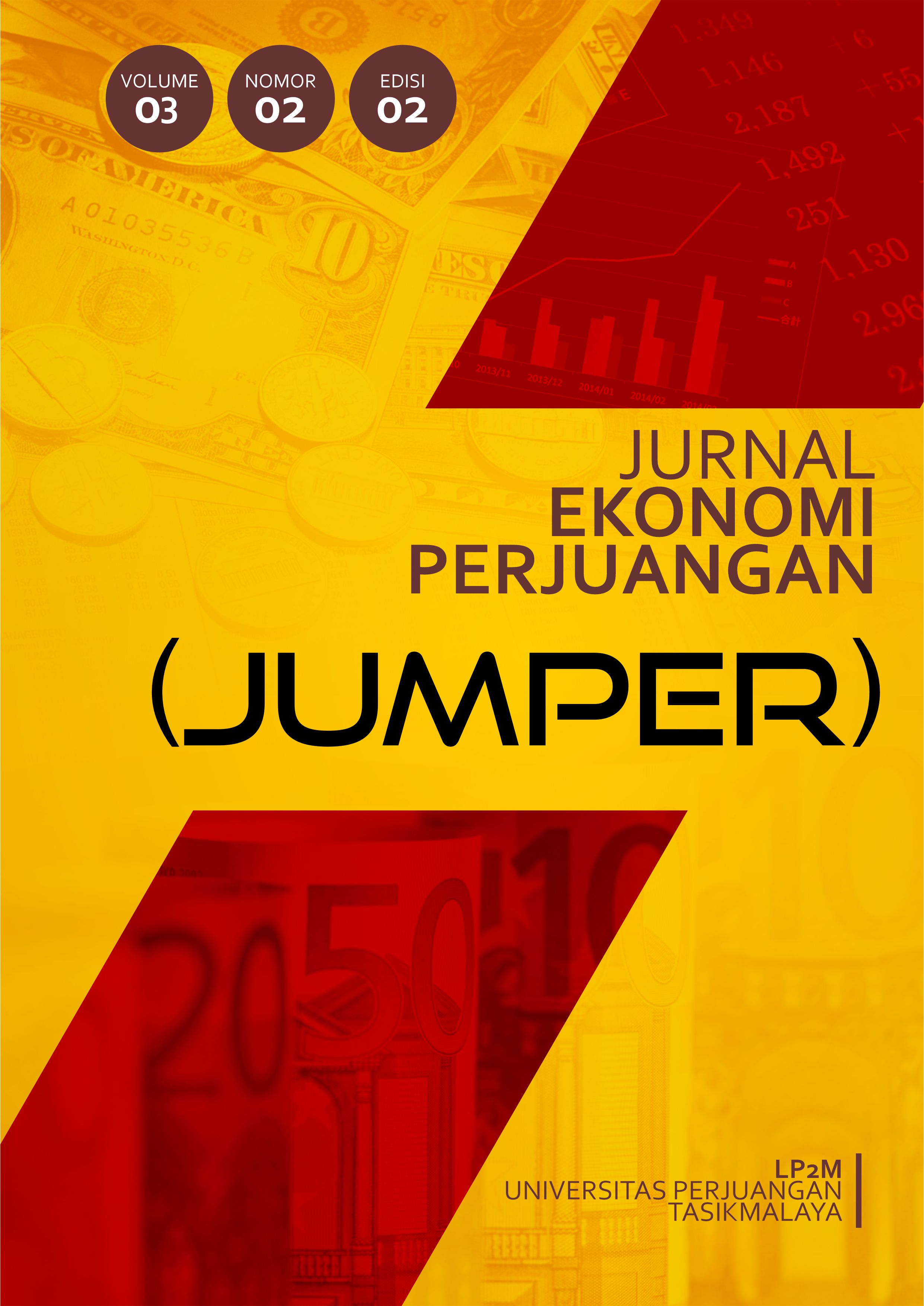 Downloads
License
Semua naskah artikel yang diterbitkan dalam Jurnal Ekonomi Universitas Perjuangan Tasikmalaya adalah milik Jurnal Ekonomi Universitas Perjuangan LP2M Universitas Perjuangan Tasikmalaya.
 

Jurnal Ekonomi Perjuangan (JUMPER) by Universitas Perjuangan is licensed under a Creative Commons Attribution-NonCommercial 4.0 International License.
Based on a work at https://www.e-journal.unper.ac.id/index.php/.