ANALISIS DAYA TARIK INDUSTRI KERAJINAN RAJAPOLAH MELALUI PORTER FIVE FORCES
Abstract
Every company is basically faced with a situation to continue to innovate, both in terms of products, services or distribution. Increasing competition requires companies to continue to optimize their market share in an effort to achieve maximum performance. The purpose of this research is to see what strategies can be developed by CV Yukka Handicraft and to measure how attractive an industry is through the Porter Five Force method. This type of research is a qualitative research with data collection techniques from interviews and questionnaires. Based on the results of this study, it is known that the attractiveness of the handicraft industry in Rajapolah is still quite attractive, where there are about 25-35 companies in this industry and as many as 60% are still using the conventional sales system. The results of this study indicate that CV Yukka Handicarft can still increase the potential of its business strategy in terms of consumer loyalty and online sales systems.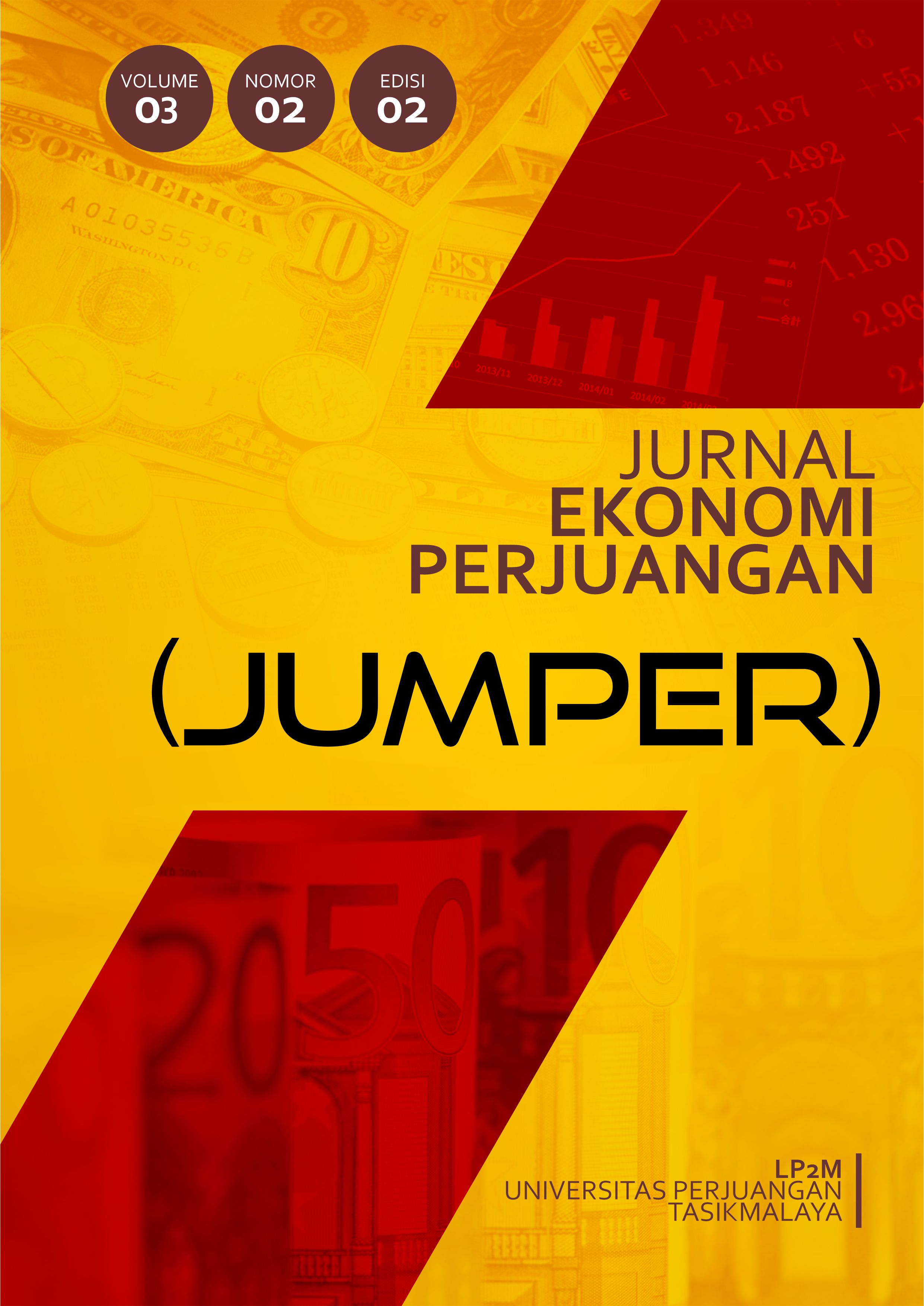 Downloads
License
Semua naskah artikel yang diterbitkan dalam Jurnal Ekonomi Universitas Perjuangan Tasikmalaya adalah milik Jurnal Ekonomi Universitas Perjuangan LP2M Universitas Perjuangan Tasikmalaya.
 

Jurnal Ekonomi Perjuangan (JUMPER) by Universitas Perjuangan is licensed under a Creative Commons Attribution-NonCommercial 4.0 International License.
Based on a work at https://www.e-journal.unper.ac.id/index.php/.