DAMPAK PANDEMI COVID-19 TERHADAP PERMASALAHAN EKONOMI SYARIAH DI INDONESIA
Abstract
The outbreak of a pandemic disease that entered Indonesia in 2020 had forced all activities to be limited, this resulted in the government having to make rules that encourage the Indonesian people to limit mobility activities so that the spread of Covid-19 can be suppressed. Of course, this has an impact on the Indonesian economy, including the sharia economy. In this regard, this study aims to determine the impact of the Covid-19 pandemic on sharia economic problems that previously existed before the pandemic. These various Islamic economic problems in Indonesia have made Islamic financial institutions undeveloped, there are several factors experienced by the Government in dealing with existing obstacles. This study uses a qualitative type with a descriptive approach method. In this study, the focus is on sharia economic problems when the Covid-19 pandemic first entered Indonesia. Keywords: Sharia Economics Problems, Covid-19, Pandemic.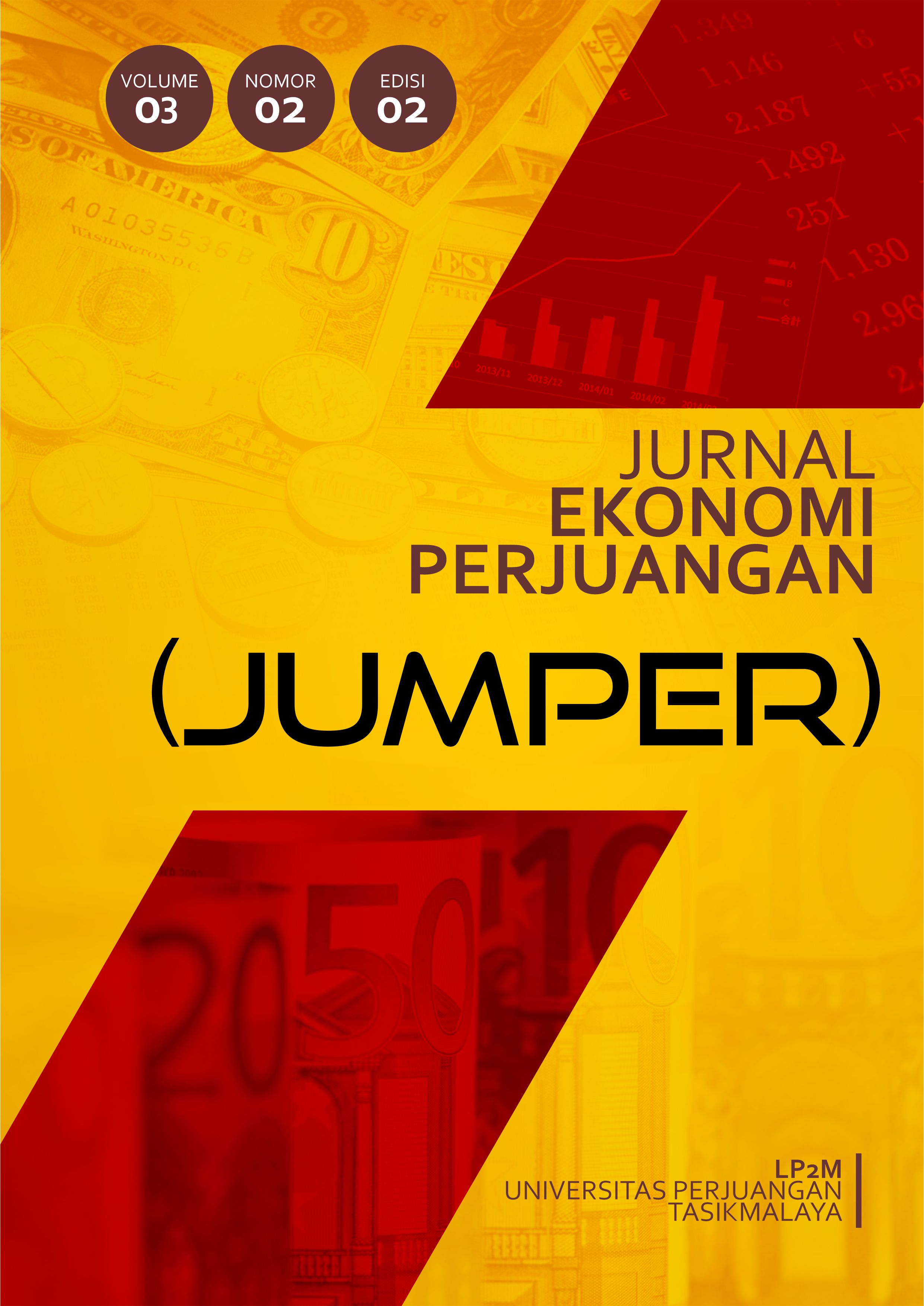 Downloads
License
Semua naskah artikel yang diterbitkan dalam Jurnal Ekonomi Universitas Perjuangan Tasikmalaya adalah milik Jurnal Ekonomi Universitas Perjuangan LP2M Universitas Perjuangan Tasikmalaya.
 

Jurnal Ekonomi Perjuangan (JUMPER) by Universitas Perjuangan is licensed under a Creative Commons Attribution-NonCommercial 4.0 International License.
Based on a work at https://www.e-journal.unper.ac.id/index.php/.