COST OF ILLNESS ANALYSIS OF COVID-19 PATIENTS WITH COMORBID TYPE 2 DIABETES IN A HOSPITAL IN BANDUNG
Keywords:
covid-19, komorbid diabetes mellitus tipe, cost of illness
Abstract
Penyakit Coronavirus 2019 (Covid-19) disebabkan oleh Virus SARS-COV-2 dan ditandai dengan gejala nonspesifik, termasuk gangguan pernapasan akut. Penyakit penyerta, seperti Diabetes Mellitus Tipe 2, dapat memperparah Covid-19. Penelitian ini bertujuan untuk mengevaluasi biaya terapi pasien Covid-19 dengan komorbid DM tipe 2 di rumah sakit di Bandung dari perpektif rumah sakit, serta mengidentifikasi alasan yang berkontribusi terhadap tingginya biaya pengobatan pasien Covid-19 dengan komorbid DM tipe 2. Penelitian ini merupakan penelitian non-eksperimental dengan rancangan cross-sectional dengan menggunakan sumber data rekam medis dan keuangan. Pasien Covid-19 dengan  penyerta Diabetes Mellitus tipe 2 pada penelitian ini ditanggung oleh Jaminan Kesehatan Nasional (JKN) dimana pengambilan data pada periode Januari hingga Desember 2021. Dari 1.915 pasien, 42 pasien memenuhi kriteria inklusi dan dianalisis lebih lanjut. Rata-rata lama tinggal (LOS) adalah 11,24±4,86 hari dan biaya langsung penyakit adalah $2,139.5 (Rp. 30,487,833). Perawatan rumah sakit menyumbang 48,87% dari total biaya, diikuti oleh obat-obatan (16,48%), harga kamar tidur  (14,03%), biaya laboratorium (9,56%), pemeriksaan dokter (4,6%) dan radiologi. Berdasarkan analisis korelasi Pearson, komponen LOS berpengaruh terhadap total biaya dengan nilai signifikansi kurang dari 0,05. Studi ini menyimpulkan total biaya pasien COVID-19 dengan diabetes tipe 2 adalah Rp 1.280.488.973.
References
Alahmari, A. K., Almalki, Z. S., Albassam, A. A., Alsultan, M. M., Alshehri, A. M., Ahmed, N. J., & Alqahtani, A. M. (2022). Factors Associated with Length of Hospital Stay among COVID-19 Patients in Saudi Arabia: A Retrospective Study during the First Pandemic Wave. Healthcare (Switzerland), 10(7). https://doi.org/10.3390/healthcare10071201
Bain, S. C., Czernichow, S., Bøgelund, M., Madsen, M. E., Yssing, C., McMillan, A. C., Hvid, C., Hettiarachchige, N., & Panton, U. H. (2021). Costs of COVID-19 Pandemic Associated with Diabetes in Europe: a Health Care Cost Model. Current Medical Research and Opinion, 37(1), 27–36. https://doi.org/10.1080/03007995.2020.1862775
Burhan, E., Susanto, A. D., Nasution, S. A., Eka, G., Pitoyo, ceva W., Susilo, A., Firdaus, I., Santoso, A., Juzar, D. A., & Arif, S. K. (2022). Pedoman Tatalaksana COVID-19 Edisi 4. In Pedoman tatalaksana COVID-19 edisi 4.
Chen, Y., Yang, D., Cheng, B., Chen, J., Peng, A., Yang, C., Liu, C., Xiong, M., Deng, A., Zhang, Y., Zheng, L., & Huang, K. (2020). Clinical Characteristics and Outcomes of Patients with Diabetes and COVID-19 in Association with Glucose-Lowering Medication. Diabetes Care, 43(7), 1399–1407. https://doi.org/10.2337/dc20-0660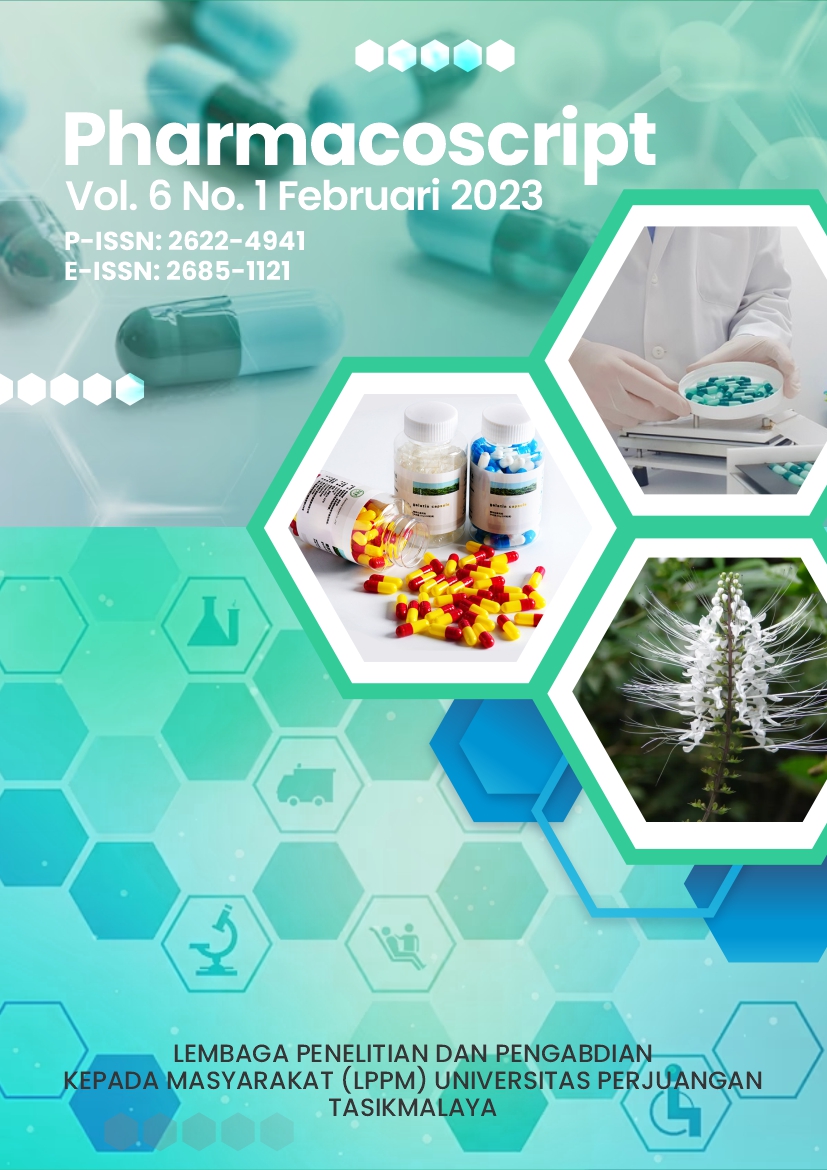 Downloads
License
Copyright (c) 2023 Oskar Skarayadi, Ambarsundari, Suci Nar Vikasari, Muhamad Syahrul ramadhan, Tatan Sutandi
This work is licensed under a Creative Commons Attribution-ShareAlike 4.0 International License.
Authors who publish with this journal agree to the following terms:
Authors retain copyright and grant the journal right of first publication, with the work [SPECIFY PERIOD OF TIME] after publication simultaneously licensed under a Creative Commons Attribution License that allows others to share the work with an acknowledgement of the work's authorship and initial publication in this journal.
Authors are able to enter into separate, additional contractual arrangements for the non-exclusive distribution of the journal's published version of the work (e.g., post it to an institutional repository or publish it in a book), with an acknowledgement of its initial publication in this journal.
Authors are permitted and encouraged to post their work online (e.g., in institutional repositories or on their website) prior to and during the submission process, as it can lead to productive exchanges, as well as earlier and greater citation of published work (See The Effect of Open Access).