POLA PENGGUNAAN OBAT PADA PASIEN GASTROESOPHAGEAL REFLUX DISEASE (GERD) DI SALAH SATU RUMAH SAKIT DI BANDUNG
Keywords:
GERD, pola penggunaan obat, rasionalitas
Abstract
Gastroesophageal Reflux Disease (GERD) adalah salah satu bentuk gangguan pencernaan dimana HCl naik dari lambung ke esofagus, sehingga menimbulkan gejala klinis dan komplikasi yang menurunkan kualitas hidup seseorang. Di Indonesia prevalensi GERD sudah mencapai 27,4%. Bahaya GERD jika tidak ditangani akan mengganggu kerja sistem pencernaan dan meningkatkan resiko kanker esofagus. Sehingga diperlukan pengobatan yang tepat. Tujuan dilakukannya penelitian ini adalah untuk mengetahui gambaran profil dan rasionalitas penggunaan obat pada pasien GERD di salah satu Rumah Sakit di Bandung periode Januari - Desember 2019. Penelitian ini merupakan penelitian deskriptif non eksperimental menggunakan metode purposive sampling. Pengumpulan data diperoleh dari 41 rekam medik pasien GERD di instalasi rawat inap yang memenuhi kriteria inklusi secara retrospektif. Berdasarkan hasil penelitian, dapat disimpulkan bahwa penderita GERD sebagian besar adalah perempuan sebesar 53,66%, berdasarkan usia paling banyak pada usia 26-35 tahun sebesar 29,26 %. Obat GERD yang paling banyak digunakan adalah kombinasi 2 obat Pantoprazol + Sukralfat sebesar 58,54%. Penggunaan obat pada pasien GERD sudah rasional dengan persentase penggunaan obat berdasarkan tepat obat 100%, tepat dosis 97,56%, tepat interval waktu pemberian 97,56% dan tepat rute pemberian 100%.
References
Badan POM, I. (2014). Informatorium Obat Nasional Indonesia. BPOM. http://pionas.pom.go.id
Bestari, M. B. (2011). Penatalaksanaan Gastroesophageal Reflux Disease ( GERD ). CDK, 38(7), 490–492. https://doi.org/10.32922/jkp.v6i2.81
Darnindro, N., Manurung, A., Mulyana, E., & Harahap, A. (n.d.).(2018). Prevalence of Gastroesophageal Reflux Disease ( GERD ) in Dyspepsia Patients in Primary Referral Hospital. The Indonesia Journal Of Gastroenterologi, Hepatology and Digestive Endoscopy, 19.
Dipiro, J.T., Talbert, R.L., Yee, G.C., M., & G.R., Wells, B, G., dan Posey, L. . (2016). Pharmacotherapy A Phatophysiologic Approach (10th Edition), 289-290. Mc Graw-Hill Companies United State
El-Serag, H. B., Sweet, S., Winchester, C. C., & Dent, J. (2014). Update on the epidemiology of gastro-oesophageal reflux disease: A systematic review. Gut, 63(6), 871–880. https://doi.org/10.1136/gutjnl-2012-304269
Friyanto, D., Lestari, S., Karawang, P., & Karawang, P. (2019). Analisis Penggunaan Obat Gastroesophageal Reflux Disease (GERD) Pada Pasien Rawat Jalan di Rumah Sakit Umum Daerah Karawang. http://journal.ubpkarawang.ac.id/index.php/Farmasi/article/view/614 , 240-247.
Kemenkes RI. (2011). Modul Penggunaan Obat Rasional. 4-5. Bina Pelayanan Kefarmasian.
Ndraha, S., Oktavius, D., Sumampouw, J. L., Juli, N. N., & Marcel, R. (2016). Artikel Penelitian Faktor-Faktor yang Berhubungan dengan Keberhasilan Terapi GERD Factors Associated with The Success of GERD Therapy. Journal Kedokteran Meditek, 22(60), 7–13. http://ejournal.ukrida.ac.id/ojs/index.php/Meditek/article/view/1447
Panggabean, M. S. (2017). Tinjauan atas Pantoprazole - a Proton Pump Inhibitor. 44. CDK.journal-258/ vol.44 no.(11) th 2017, 831–834.
Patala, R., Tandi, J., & Ulzmi, N. (2021). Rasionalitas Penggunanaan Obat Pada . Pasien GERD Di Instalasi Rawat Inap Rumah Sakit Umum Anutapura Palu. Journal Of Pharmaceutical Science and Clinical Research, 2021,01, 62–73.
Rahman, A., Maulidina, W., & Kosasih, E. D. (2018). Gambaran Terapi Awal Pada Pasien Gerd ( Gastroesophageal Initial Therapy For Gerd ( Gastroesophageal Reflux Disease ) Patients In Internist Departement Of Rsud Dr . Soekardjo. 2(6), Jurnal Kesehatan Poltekkes Kemenkes RI Pangkal Pinang, 69–76.
Santika, N. Y., Desnita, R., Yuswar, M. A., Studi, P., Fakultas, F., Universitas, K., Pontianak, T., & Obat, J. (2019). Evaluasi Penggunaan Obat Tukak Peptik pada Pasien Tukak Peptik di Instalasi Rawat Inap RSUD Sultan Syarif Mohamad Alkadrie Pontianak. Majalah Farmaseutik Vol. 15 No. 1 : 1–15.
Saputera, M. D., & Budianto, W. (2017). Diagnosis dan Tatalaksana Gastroesophageal Reflux Disease ( GERD ) di Pusat Pelayanan Kesehatan Primer. Journal Continuing Medical Education 44(5), 329–332.
Sharma, P. K., & Ahuja, V. (2011). Prevalence , severity , and risk factors of symptomatic gastroesophageal reflux disease among employees of a large hospital in Northern India. Indian J Gastroenterol 30(3), doi: 10.1007/s12664-010-0065-5.128–134.
Syam, A. F., Hapsari, F. C. P., & Makmun, D. (2016). The Prevalence and Risk Factors of GERD among Indonesian Medical Doctors. 20(2), http://journal.ui.ac.id/health.35–40.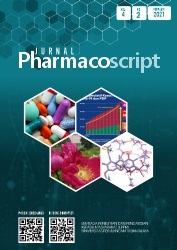 Downloads
Published
2021-08-18 — Updated on 2021-08-23
License
Copyright (c) 2021 Linda Suherman, Vina Septiani, Robby Ramdani, Wiwik Indrayani, Alfi Nurul Islamiyah, Putri Hasyim
This work is licensed under a Creative Commons Attribution-ShareAlike 4.0 International License.
Authors who publish with this journal agree to the following terms:
Authors retain copyright and grant the journal right of first publication, with the work [SPECIFY PERIOD OF TIME] after publication simultaneously licensed under a Creative Commons Attribution License that allows others to share the work with an acknowledgement of the work's authorship and initial publication in this journal.
Authors are able to enter into separate, additional contractual arrangements for the non-exclusive distribution of the journal's published version of the work (e.g., post it to an institutional repository or publish it in a book), with an acknowledgement of its initial publication in this journal.
Authors are permitted and encouraged to post their work online (e.g., in institutional repositories or on their website) prior to and during the submission process, as it can lead to productive exchanges, as well as earlier and greater citation of published work (See The Effect of Open Access).