AKTIVITAS NEFROPROTEKTIF EKSTRAK ETANOL BUNGA TELANG (Clitoria ternatea L.) TERHADAP TIKUS YANG DIINDUKSI PARASETAMOL
Keywords:
nefroprotektor, bunga telang, ureum
Abstract
Parasetamol merupakan obat yang biasa digunakan sebagai antipiretik dan analgesik tetapi dapat bersifat nefrotoksik apabila digunakan secara berlebihan. Bunga Telang (Clitoria ternatea L.)  diketahui berpotensi sebagai nefroprotektor karena mengandung senyawa metabolit sekunder yang bersifat antioksidan. Tujuan dari penelitian ini adalah untuk mengetahui dosis optimal ekstrak etanol Bunga Telang (Clitoria ternatea L.) sebagai nefroprotektor pada tikus putih yang diinduksi oleh parasetamol. Perlakuan pada tikus dikelompokkan menjadi lima kelompok perlakuan, yaitu kontrol normal (aquades), kontrol negatif (parasetamol), kontrol positif (Curliv), dan kelompok ekstrak (100 mg/kg, 200 mg/kg dan 300 mg/kg). Hasil penelitian diperoleh bahwa ekstrak etanol bunga telang pada dosis 300 mg/kg mengalami terjadinya penurunan kadar ureum jika dibandingkan dengan kontrol. Dilihat berdasarkan hasil yang diperoleh ekstrak etanol Bunga Telang (Clitoria ternatea L.) memiliki efek nefroprotektor melalui penurunan kadar ureum pada tikus yang diinduksi oleh parasetamol.
References
Amalia, R., Setyawati, A. N., & Ngestiningsih, D. (2017). Analisis Ekstrak Buah Kiwi (Actinidia Deliciosa) Pada Kadar Ureum dan Kreatinin Serum Tikus Wistar Yang Diinduksi Parasetamol. Diponegoro Medical Journal, Jurnal Kedokteran Diponegoro. 6 (2): Hal 1186-1195.
Andriani, D., & Murtisiwi, L. (2020). Uji Aktivitas Antioksidan Ekstrak Etanol 70% Bunga Telang (Clitoria ternatea L) dari Daerah Sleman dengan Metode DPPH. Pharmacon: Jurnal Farmasi Indonesia. 17 (1): Hal 70-76.
Anjani, M., AS, N. A., & Mubarakati, N. J. (2021). Studi Subkronik. 28 Hari: Uji Toksisitas Ekstrak Metanolik Kombinasi Scurulla atropurpurea dan Dendrophthoe pentandra terhadap Kerusakan Fungsi Ginjal Tikus Wistar Betina. Biosaintropis, Bioscience-Tropic. 6 (2): Hal 58-63.
Baroroh, F., Aznam, N., & Susanti, H. (2011). Uji efek antihiperglikemik ekstrak etanol daun kacapiring (Gardenia augusta, Merr) pada tikus putih jantan galur wistar. Pharmaciana edisi Mei 2011. 1 (1): Hal 43-53.
Budiasih KS. (2017). Kajian Potensi Farmakologis Bunga Telang (Clitoria ternatea). Prosiding Seminar Nasional Kimia UNY 2017.
Cahyaningsih, E., Yuda, P. E. S. K., & Santoso, P. (2019). Skrining Fitokimia Dan Uji Aktivitas Antioksidan Ekstrak Etanol Bunga Telang (Clitoria ternatea L.) Dengan Metode Spektrofotometri Uv-Vis. Jurnal Ilmiah Medicamento. 5 (1): Hal 51-57.
Canayakin, D., Bayir, Y., Kilic Baygutalp, N., Sezen Karaoglan, E., Atmaca, H. T., Kocak Ozgeris, F. B., & Halici, Z. (2016). Paracetamol-induced nephrotoxicity and oxidative stress in rats: the protective role of Nigella sativa. Pharmaceutical biology. 54 (10): Hal 2082-2091.
Cekmen, M., Ilbey, Y. O., Ozbek, E., Simsek, A., Somay, A., & Ersoz, C. (2009). Curcumin prevents oxidative renal damage induced by acetaminophen in rats. Food and Chemical Toxicology. 47 (7): Hal 1480-1484.
Cone, E. J. and Gorodetzky, C. W. (2008). Drug-Induced Nephrotoxicity. Drug Metabolism and Disposition. 3 (5): Hal 417–418.
Dokumacıoğlu, E., Iskender, H., Aktaş, M. S., Hanedan, B., Dokumacıoğlu, A., Mazlum Şen, T., & Saral, S. (2016). The effect of sulforaphane on the levels of serum cystatin-c in acetaminophen-induced nephrotoxicity in rats. Dicle Medical Journal. 43 (3): Hal 383-389.
El-Shafey, M. M., Abd-Allah, G. M., Mohamadin, A. M., Harisa, G. I., & Mariee, A. D. (2015). Quercetin protects against acetaminophen-induced hepatorenal toxicity by reducing reactive oxygen and nitrogen species. Pathophysiology. 22 (1): Hal 49-55.
Kurniadi, E., Rousdy, D. W., & Yanti, A. H. 2018. Aktivitas nefroprotektif ekstrak metanol buah lakum (Cayratia trifolia (L.) Domin) terhadap induksi parasetamol. Jurnal Labora Medika. 2 (1): Hal 14-21.
Madinah, N., Nozmo, M., & Ezekiel, I. (2015). The protective effects of aqueous extract of Carica papaya seeds in paracetamol induced nephrotoxicity in male wistar rats. African health sciences. 15 (2): Hal 598-605.
Marpaung, A. M. (2020). Tinjauan manfaat bunga telang (Clitoria Ternatea L.) bagi kesehatan manusia. Journal of Functional Food and Nutraceutical. Hal 63-85.
Mazer, M., & Perrone, J. (2008). Acetaminophen-induced nephrotoxicity: pathophysiology, clinical manifestations, and management. Journal of Medical Toxicology. 4 (1): Hal 2-6.
Palimbong S, Pariama AS. Potensi Ekstrak Bunga Telang (Clitoria ternatea Linn) sebagai Pewarna pada Produk Tape Ketan. J. Sains. Kes. 2 (3): Hal 228-35.
Pratiwi, E. R., Rahmandani, S. O. A., Ibrahim, A. R., & Isbandiyah, I. (2020). Potensi Ekstrak Bunga Telang (Clitoria ternatea) Sebagai Pencegah Acute Kidney Injury (AKI). CoMPHI Journal: Community Medicine and Public Health of Indonesia Journal. 1(2): Hal 92-100.
Rasyad, A. A., Mahendra, P., & Hamdani, Y. (2012). Uji nefrotoksik dari ekstrak etanol biji mahoni (Swietenia Mahagoni Jacq.) terhadap tikus putih jantan Galur Wistar. Jurnal penelitian sains. 15 (2).
Santos-Sánchez, N. F., Salas-Coronado, R., Villanueva-Cañongo, C., & Hernández-Carlos, B. (2019). Antioxidant compounds and their antioxidant mechanism (pp. 1-28). London, UK: IntechOpen.
Stollings, J. L., Wheeler, A. P., & Rice, T. W. (2016). Incidence and characterization of acute kidney injury after acetaminophen overdose. Journal of critical care. 35: Hal 191-194.
Syafitri, I. N., Hidayati, I. R., & Pristianty, L. (2017). Hubungan tingkat pengetahuan terhadap penggunaan obat parasetamol rasional dalam swamedikasi. Jurnal Farmasi Dan Ilmu Kefarmasian Indonesia. 4 (1): Hal 19-26.
Wang, L., Ma, R., Guo, Y., Sun, J., Liu, H., Zhu, R., & Gao, S. (2017). Antioxidant effect of Fructus Ligustri Lucidi aqueous extract in ovariectomized rats is mediated through Nox4-ROS-NF-κB pathway. Frontiers in Pharmacology. 8: Hal 266.
Winarti, N., Laila Vifta, R., & Susilo, J. (2020). Uji Aktivitas Antioksidan Ekstrak Bunga Telang (Clitoria ternatea L.) Dengan Pelarut Etanol Dan Etil Asetat Menggunakan Metode Frap (Ferric Reducing Antioxidant Power) (Doctoral dissertation, Universitas Ngudi Walyo.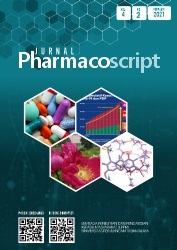 Downloads
Published
2021-08-18 — Updated on 2021-08-26
License
Copyright (c) 2021 Dichy Nuryadin Zain
This work is licensed under a Creative Commons Attribution-ShareAlike 4.0 International License.
Authors who publish with this journal agree to the following terms:
Authors retain copyright and grant the journal right of first publication, with the work [SPECIFY PERIOD OF TIME] after publication simultaneously licensed under a Creative Commons Attribution License that allows others to share the work with an acknowledgement of the work's authorship and initial publication in this journal.
Authors are able to enter into separate, additional contractual arrangements for the non-exclusive distribution of the journal's published version of the work (e.g., post it to an institutional repository or publish it in a book), with an acknowledgement of its initial publication in this journal.
Authors are permitted and encouraged to post their work online (e.g., in institutional repositories or on their website) prior to and during the submission process, as it can lead to productive exchanges, as well as earlier and greater citation of published work (See The Effect of Open Access).