POTENSI INTERAKSI OBAT ANTIHIPERTENSI PADA PASIEN GERIATRI RAWAT INAP DI SALAH SATU RUMAH SAKIT KOTA BANDUNG
Keywords:
geriatri, hipertensi, interaksi obat
Abstract
Penurunan fungsi organ pada pasien usia lanjut (geriatri) akan meningkatkan resiko hipertensi sebagai salah satu penyebab komplikasi penyakit jantung,dislipidemia,diabetes melitus dan gagal ginjal. Terapi obat antihipertensi dengan komplikasi penyakit sering diberikan resep polifarmasi sehingga resiko terjadinya interaksi obat meningkat. Tujuan penelitian ini untuk mengetahui potensi interaksi obat antihipertensi pasien usia lanjut rawat inap di salah satu Rumah Sakit Kota Bandung. Metode penelitian dilakukan secara restropektif menggunakan data rekam medis pasien usia lanjut (>59 tahun) dengan diagnosa penyakit hipertensi rawat inap pada periode Januari-Desember 2020. Data dianalisis secara deskriptif menggunakan Stockley's Drug Interaction, aplikasi drugs.com database dan Medscape Drug Interactions Checker. Hasil penelitian menunjukan bahwa sebanyak 70 pasien masuk ke dalam kriteria inklusi. Data pasien usia lanjut yang mengalami interaksi obat sebanyak 263 kejadian (97,3%). Kejadian interaksi obat dengan tingkat keparahan major sebesar 14,06%, moderate 80,46% dan minor 5,46%. Mekanisme interaksi obat secara farmakokinetika 38%, farmakodinamik 59,3%, dan tidak ada interaksi obat 2,6%. Kesimpulan penelitian ini adalah interaksi obat antihipertensi pasien usia lanjut lebih banyak terjadi pada mekanisme interaksi farmakodinamik dengan tingkat keparahan moderate.
References
Annisa, N., & Abdulah, R. (2012). Potensi Interaksi Obat Resep Pasien Geriatri: Studi Retrospektif pada Apotek di Bandung Potency of Drugs Interaction among Geriatric Patients Prescribing: Retro-spective Study in Pharmacies in Bandung. Jurnal Farmasi Klinik Indonesia, 1(3).
Ardian, I., Haiya, Nutrisia N., Sari, T. U. (2018). Signifikansi Tingkat Stres Dengan Tekanan Darah Pada Pasien Hipertensi. Jurnal Keperawatan Universitas Islam Sultan Agung, 1(1), 152–156.
Balitbangkes. (2018). Riset Kesehatan Dasar. In Badan Penelitian dan Pengembangan Kesehatan (198).
Baxter, K. (2010). Stockley's drug interactions: a source book of interactions, their mechanisms, clinical importance and management. Choice Reviews Online, 48(03), 48-1222-48–1222.https://doi.org/10.5860/choice.48-1222
Gunawan, Y. C. (2016). Kajian Interaksi Obat pada Peresepan pasien Hipertensi Geriatri Di Instalasi Rawat Jalan Rumah Sakit panti Nugroho Yogyakarta Periode Januari-Juni 2016. Skripsi Investigasi Jaringan WLAN, 54.
James, P. A., Oparil, S., Carter, B. L., Cushman, W. C., Dennison-Himmelfarb, C., Handler, J., Lackland, D. T., LeFevre, M. L., MacKenzie, T. D., Ogedegbe, O., Smith, S. C., Svetkey, L. P., Taler, S. J., Townsend, R. R., Wright, J. T., Narva, A. S., & Ortiz, E. (2014). 2014 Evidence-based guideline for the management of high blood pressure in adults: Report from the panel members appointed to the Eighth Joint National Committee (JNC 8). JAMA - Journal of the American Medical Association, 311(5), 507–520. https://doi.org/10.1001/jama.2013.284427
Kementrian Kesehatan Republik Indonesia. (2018). HASIL UTAMA RISKESDAS 2018. HASIL UTAMA RISKESDAS 2018,1–100. http://www.depkes.go.id/resources/download/info-terkini/hasil-riskesdas-2018.pdf
Kementrian Kesehatan RI. (2019). Pedoman Pelayanan Kefarmasian pada Hipertensi. In Pedoman Pelayanan Kefarmasian pada Hipertensi (Vol. 1).
Kusuma, I. Y. (2020). Identifikasi Potensi Drug Interaction Pada Pasien Stroke Di RSUD Margono Soekarjo Purwokerto. Pharmacoscript, 2(2), 54–66. https://doi.org/10.36423/pharmacoscript.v2i2.391
Leung, A. A., Nerenberg, K., Daskalopoulou, S. S., McBrien, K., Zarnke, K. B., Dasgupta, K., Cloutier, L., Gelfer, M., Lamarre-Cliche, M., Milot, A., Bolli, P., Tremblay, G., McLean, D., Tobe, S. W., Ruzicka, M., Burns, K. D., Vallée, M., Prasad, G. V. R., Lebel, M., Rabi, D. M. (2016). Hypertension Canada's 2016 Canadian Hypertension Education Program Guidelines for Blood Pressure Measurement, Diagnosis, Assessment of Risk, Prevention, and Treatment of Hypertension. Canadian Journal of Cardiology,32(5),569–588. https://doi.org/10.1016/j.cjca.2016.02.066
Medscape. (2021). Drug Interaction Checker (online).Https://Reference.Medscape.Com/Drug-Interactionchecker,Diakses Tanggal 20 Desember 2021. https://reference.medscape.com/drug-interactionchecker
Muhlis, M., & Iffa Muslimah, L. (2021). Hubungan Kerasionalan Peresepan Obat Antihipertensi Dengan Outcome Klinis Pada Pasien Stroke Iskemik Rawat Inap RSUD Dr. Soegiri Lamongan The Rational Relationship of Prescribing Antihypertensive Drugs and Clinical Outcomes in Ischemic Stroke Patients inp. Jurnal Farmasi Indonesia, 18(1),47–59. http://journals.ums.ac.id/index.php/pharmacon
Muntner, P., Hardy, S. T., Fine, L. J., Jaeger, B. C., Wozniak, G., Levitan, E. B., & Colantonio, L. D. (2020). Trends in blood pressure control among US adults with hypertension, 1999-2000 to 2017-2018. JAMA - Journal of the American Medical Association, 324(12), 1190–1200. https://doi.org/10.1001/jama.2020.14545
Nurlaelah, I., Mukaddas, A., & Faustine, I. (2015). Kajian Interaksi Obat Pada Pengobatan Diabetes Melitus (Dm) Dengan Hipertensi Di Instalasi Rawat Jalan Rsud Undata Periode Maret-Juni Tahun 2014. Jurnal Farmasi Galenika (Galenika Journal of Pharmacy) (e-Journal), 1(1), 35–41. https://doi.org/10.22487/j24428744.2015.v1.i1.4833
Permaiswari, P. (2018). Kajian Interaksi Obat Terhadap Pasien Geriatri Dengan Penyakit Hipertensi di Rumah Sakit Pelabuhan Jakarta Utara. Repository.Uinjkt.Ac.Id.
Peterson, E. D. (2014). JNC- 8 New Guidelines Finally. JNC- 8 New Guidelines.
Puspitasari, A. W., Azizahwati, A., & Hidayat, A. R. (2017). Analysis of potential drugs interaction on antihypertension drugs prescription in community health center of sukmajaya district in period of june-november 2015. Asian Journal of Pharmaceutical and Clinical Research, 10(Special Issue October),61–65. https://doi.org/10.22159/ajpcr.2017.v10s5.23098
Qi Zhao, Ting-Yu Zhang, Yu-Jing Cheng, Yue Ma, Ying-Kai Xu, Jia-Qi Yang, Yu-Jie Zhou. (n.d.). (2020) Impacts of geriatric nutritional risk index on prognosis of patients with non-ST-segment elevation acute coronary syndrome: Results from an observational cohort study in China. Elsivier, Volume 30, 1685-1696,.
Ramli, D., Syafri, M., Fadil, M., & Nindrea, R. N. (2019). Relationship Between of Lactate Clearance with Major Cardiovascular Events in Patients with Acute Decompensated Heart Failure. Indonesian Journal of Cardiology, 39(4),166–173. https://doi.org/10.30701/ijc.v39i4.860
Suprapti Budi, et al. (2014). Permasalahan Terkait Obat Antihipertensi pada Pasien Usia Lanjut di Poli Geriatri RSUD Dr.Soetomo, Surabaya. 1(2), 36–41.
Suryonegoro, S. B., Elfa, M. M., Noor, M. S., Studi, P., Dokter, P., Kedokteran, F., Mangkurat, U. L., Ilmu, D., Dalam, P., Ilmu, D., Masyarakat, K., & Kedokteran, F. (2021). Literature Review: Hubungan Hipertensi pada Wanita Menopause dan Usia Lanjut terhadap Kualitas Hidup. Homeostasis: Jurnal Mahasiswa Pendidikan Dokter, 4(2), 387–398.
Tatro, D. S. (2015). Drug Interaction Facts. a Wolte Kluwers.
Wang, X. O., & Tian, W. (2019). Efficacy of amlodipine besylate and Valsartan for the treatment of mild to moderate hypertension. Medicine (United States), 98(26),26–28. https://doi.org/10.1097/MD.0000000000016264
www.drugs.com.(2021).drugs.com (online).Https://Www.Drugs.Com/Drug_interactions.Html, Diakses Tanggal 20 Desember 2021.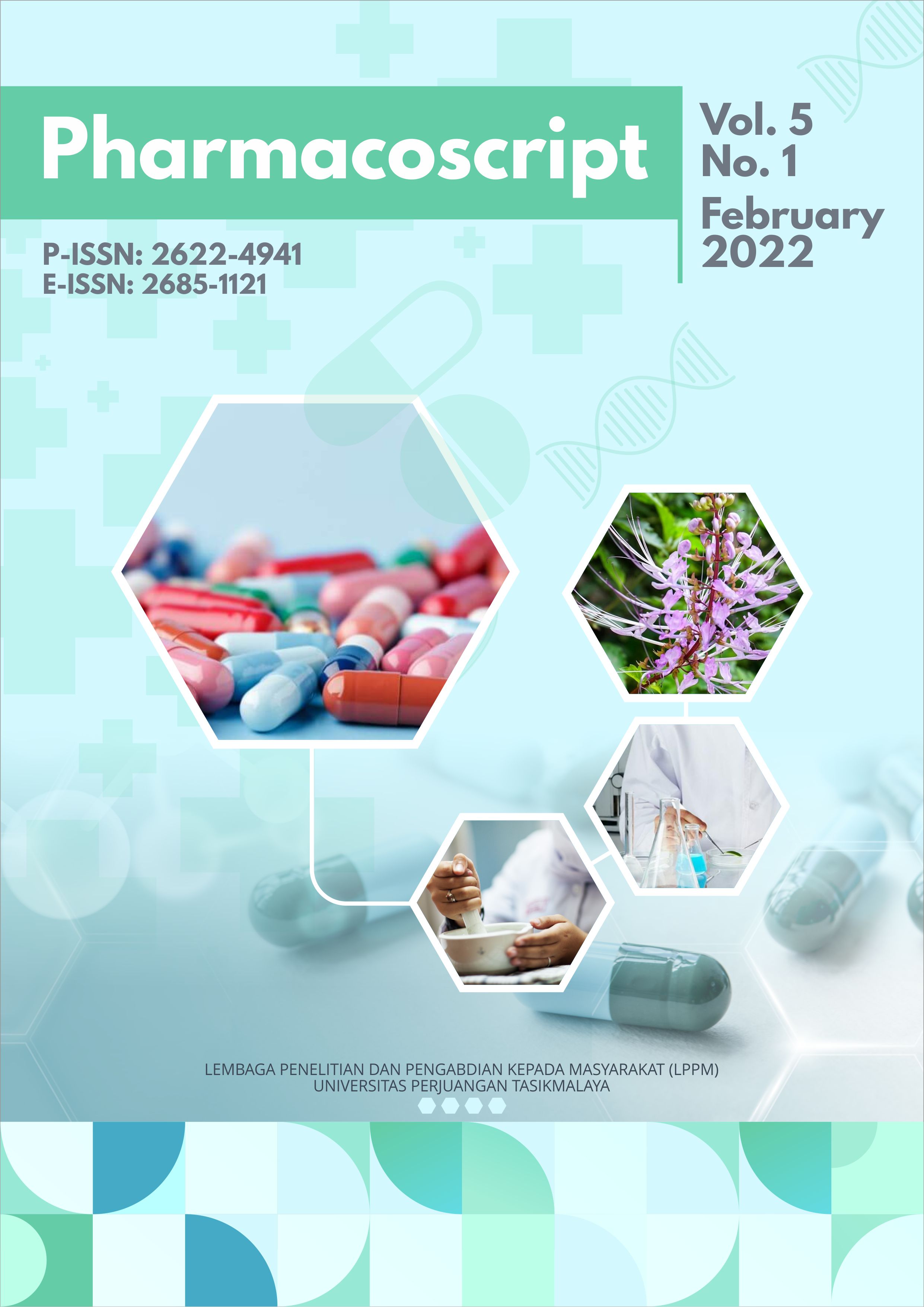 Downloads
License
Copyright (c) 2022 Robby Ramdani, Oskar Skarayadi, Wiwiek Indrawati; Endah Wahyuni; Hermanto Faizal
This work is licensed under a Creative Commons Attribution-ShareAlike 4.0 International License.
Authors who publish with this journal agree to the following terms:
Authors retain copyright and grant the journal right of first publication, with the work [SPECIFY PERIOD OF TIME] after publication simultaneously licensed under a Creative Commons Attribution License that allows others to share the work with an acknowledgement of the work's authorship and initial publication in this journal.
Authors are able to enter into separate, additional contractual arrangements for the non-exclusive distribution of the journal's published version of the work (e.g., post it to an institutional repository or publish it in a book), with an acknowledgement of its initial publication in this journal.
Authors are permitted and encouraged to post their work online (e.g., in institutional repositories or on their website) prior to and during the submission process, as it can lead to productive exchanges, as well as earlier and greater citation of published work (See The Effect of Open Access).