STRATEGI PENGEMBANGAN TENAGA KERJA LOKAL DALAM MENINGKATKAN PEREKONOMIAN DAERAH KABUPATEN SUMBAWA BARAT
Abstract
West Sumbawa Regency (KSB) is one area with abundant natural resource potential, especially in the mining sector. This causes a high influx of migrant workers so that it has an impact on the absorption of the number of local workers and there is competition for jobs. This study aims to provide an overview of the internal and external conditions of the local workforce and formulate strategies for developing local workers in improving the regional economy of KSB. This research includes descriptive research. Determination of respondents was done by purposive sampling as many as 40 respondents. The data collected were analyzed using descriptive analysis and SWOT analysis. The results showed that the internal condition of the local workforce in KSB was still greater than the weakness factor compared to the strength factor, while for the external factor the opportunity factor was still greater than the threat factor. The strategy for developing local workers in improving the regional economy of  KSB is the WO or Turn Around strategy which includes improving the skills of workers in the formal and informal sectors, especially for local workers, improving facilities and infrastructure as well as supporting human resources for BLK for training and improving business skills. local workers in various sectors, accelerating services and business investment regulations in KSB so that they can absorb more local workers.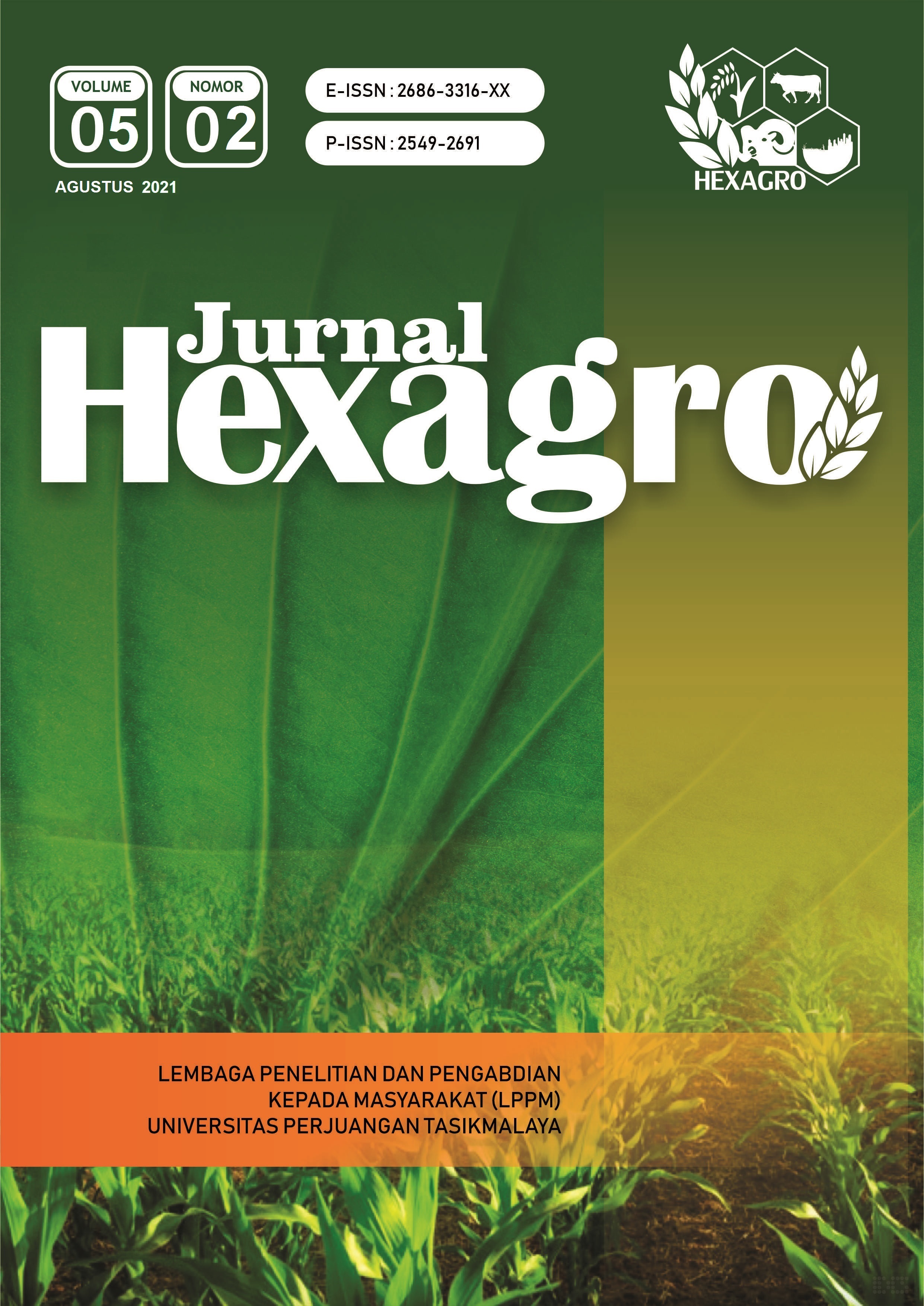 Downloads
How to Cite
Nursan, M., Wahyudi, J. ., Syafruddin, A. ., & Pattaray, A. (2021). STRATEGI PENGEMBANGAN TENAGA KERJA LOKAL DALAM MENINGKATKAN PEREKONOMIAN DAERAH KABUPATEN SUMBAWA BARAT. Hexagro Journal, 5(2), 54–64. https://doi.org/10.36423/hexagro.v5i2.853
License
Seluruh materi yang terdapat dalam situs ini dilindungi oleh undang-undang. Dilarang mengutip sebagian atau seluruh isi situs web ini untuk keperluan komersil tanpa persetujuan dewan penyunting jurnal ini.
Apabila anda menemukan satu atau beberapa artikel yang terdapat dalam Jurnal HEXAGRO yang melanggar atau berpotensi melanggar hak cipta yang anda miliki, silahkan laporkan kepada kami, melalui email.
Aspek legal formal terhadap akses setiap informasi dan artikel yang tercantum dalam situs jurnal ini mengacu pada ketentuan lisensi Creative Commons Attribution-ShareAlike (CC BY-SA).
Semua Informasi yang terdapat di HEXAGRO bersifat akademik. Jurnal HEXAGRO tidak bertanggung jawab terhadap kerugian yang terjadi karana penyalah gunaan informasi dari situs ini.